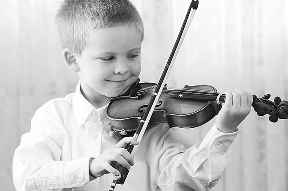 The Burlington Suzuki Association welcomes you! Please feel free to peruse the web pages listed to the left under main menu. We hope it will help nswer your questions.
If you are interested in music lessons for your child and would like more information, please contact the coordinator, who will be able to answer any questions you have and help you register your child for lessons.
Violin, viola, or cello: Terry Ball at 905-520-9428 or [email protected]
Piano or Early Start: Sharon Edmonds at 905-630-5162 or [email protected]
Recent Updates
The violin group schedule is now posted.
Piano group schedule is now posted. Each class is also in the calendar to the right of this page. You can click on each calendar entry that is relevant to you and copy it to your own Google calendar.
Violins for sale: Please click here for details.
On Facebook? Join the Burlington Suzuki Association Facebook Group. You'll be able to stay up to date on upcoming events, etc.